Astridges news and gallery of images
14th September 2015
We'd like to share with you some of the fun we've had and highlight a few landmark occasions over the last few years. We always design and create our own graphic and images in-house. As well as here, you can also see a lot of pictures on our Facebook page. Take a look at some of our Christmas cards, displays and pictures….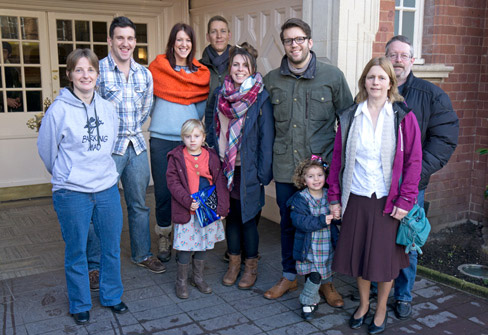 Left: Our turn to be waited on. Christmas staff party 2015 at Magdalen Chapter, Exeter.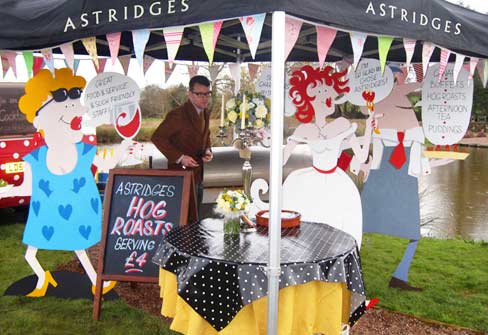 Left: Our stand at Wedfest. Hope you like our characters.. all hand-made by us!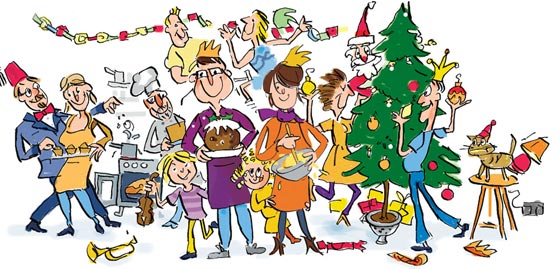 Left: Our 2015 Christmas Card, featuring all of the characters at Astridges Catering.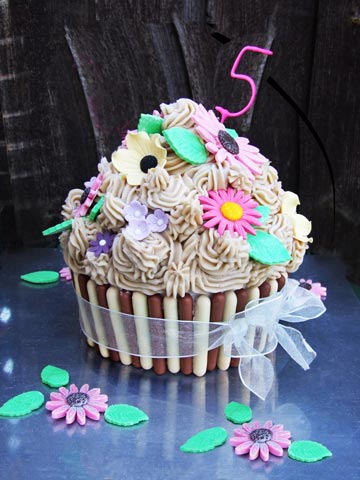 Left: A fun birthday cake for an Exeter customer.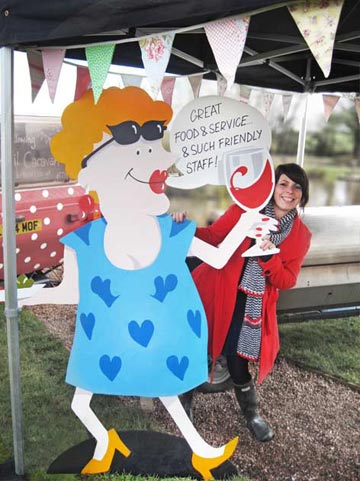 Left: Just one of out hand-made characters for our Wedfest stand.