We have now been in business since 2005. In this time our hard work has resulted in a trusted reputation for the highest standards of menus and customer service. We have had the pleasure of meeting and catering for many remarkable people at a long list of memorable events throughout the Southwest.

What people say…
Hospiscare… "By far the best food we have ever had at catered event" –brilliant! –
Also catering for BBC Bargain Hunt, John Lewis's Christmas Party for 200 at Exeter Castle!
Pets at Home 25th Anniversary Reception, Exeter.
Flybe staff party, Dartmoor Zoo and many more.
Hi Paul,
Thanks again for eveything. I had to tell you that your lamb was absolutely amazing, utterly perfect!!!! Take care and I wish you luck in everything. Jean-Philippe
Hi Paul!
I just wanted to say a huge thank you for the beautiful afternoon tea you provided for our wedding on Wednesday 15th July. Even my 3 brothers (with their large appetites) couldn't manage everything. It was amazing, thank you so much!
Also, I have posted a couple of pictures and mentioned you in my tripadvisor review for Country Ways. Many thanks, Jon
Hi Paul,
I am sorry this has taken so long but just wanted to say thank you for catering our trade event in November. We received so many positive comments from our customers, staff and suppliers and you really contributed to the success of the event. The quality of the food and presentation was fantastic as was your communication and professionalism from quote to delivery. We will endeavour to use you again for any events in the south west. If you need anything else, please don't hesitate to ask….
BREWERS for decorating materials
Kate Maddams
Marketing Coordinator
Hi Paul,
Thank you so much for all your help towards last Thursday's Mingle and Jingle at Millbrook Village.
Karen at Renaissance Villages was absolutely delighted with how the event
went and asked us to particularly thank you for your support and
professionalism on the day. She really was pleased… So thank you as a
happy client is just what we like!
All the best for tomorrow at Maudslay.
Best wishes
Gill
Hi Paul
I just want to say thank you for the service you provided on Saturday. The feedback was….Fantastic, Amazing, the presentation was brilliant, the food was amazing!
I don't think I could have asked for better feedback….So I wanted you to know it went down extremely well.
Take care, Leanna
Human Resources Assistant
Exeter Royal Academy for Deaf Education
Dear Paul,
Thank you for the fantastic food you provided for our Birthday Celebration Dinner. You and your team did a brilliant job and everyone had a great evening. The excellent menu you provided gave us all an wide choice of high quality food. The whole evening was a great success and thank you for clearing up so efficiently at the end of the meal, all of the washing up done, everything returned to the correct place and the kitchen left cleaner than when you started! Everyone present sends their thanks and congratulations for a fabulous meal. A great job, well done.
Dave NTLWORLD
Paul,
We just wanted to drop you a line to say thanks ever so much for last weekend. The food was absolutely excellent, as we knew it would be, but your team were also great in making it all run smoothly and keeping everything ticking happily along on the day. The canapés in particular were very well received by our guests who thought they were delicious.
I'm sure an enormous amount of work goes in to every event that you do, and it was certainly appreciated.
Many thanks and all the best, Lizzie and Ali
Hi paul
Hope you are well. We are now back from honeymoon and feeling pretty deflated, hopefully that will pass soon! Ha ha. Anyway, just wanted to say thank you so much for such fantastic food. It really was amazing. All our guests have been saying how good it was. Also thank you for helping to ensure things went smoothly on the day, couldnt have wished for anything more. We will definatly be recommending you to others! Thankyou again and best wishes
Kerrie and Ben
Bishop's Court Palace, Exeter
Astridges – catering for the crew fiming a new range for Sanderson's, famous for their Wallpapers and Fabrics, at this amazing gothic style palace.
Hi Paul,
Just an email to thank you and all your staff for helping make our wedding so special. The food was lovely and all your staff were excellent. We had a brill party!
With thanks, Lucy
Dear Paul and Sophie,
Just wanted to say a massive thank you for everything. The flowers were so beautiful, exactly what I wanted but even better than I had expected, I had so many compliments on them (or you did!) The flowers you chose for the vases were perfect too, so thanks for doing that.
My family took them back to Bude and put them on my Dad and Nannies grave, which was a nice touch.
Paul, the food was amazing. Everyone was raving about it. The veggies particularly enjoyed the nut roast. We had the left overs for Sunday lunch and that tomato salad with the meat was sublime!
Thanks for working so hard and making our day so special. Every element came together to create perfect day. Everyone is still talking about it and wants to go back!
Many thanks,
Mr and Mrs Warner
Hi Paul,
Thanks so much for all the care you took over our wedding Hog Roast. It was a fantastic meal and everyone enjoyed it, the sauces went down especially well. It was exactly what we wanted as it set the tone for our relaxed day. We were eating the leftovers for about a week afterwards.
Thanks again,
Claire and Paul
Astridges Devon Hampers take centre stage at a Lupton House event. May 26 2014
National chain store, Pets at Home, 10th anniversary party at Exeter Store.
A tasty selection of canapé!
Dear Paul and team, May 2104
Thank you so much for everything you did on Saturday 29th March for our wedding. The hog roast was delicious and talked about all night and even after the event. You were so helpful and delivered everything we asked for, and everything ran so smoothly in turn. Your glass hire was a fantastic service and over all we felt completely reasonable for the package we paid for. Massive thank you and will highly recommend to anyone we know looking for your kind of services. Best wishes Nikkie and Edward McLachlan.
Catering for Dartmoor Zoo staff Christmas Party 2013…. A roarrrring success!
We were please to serve over 80 staff with full table service. A three course Christmas meal included for starters – Mushroon Bruschetta, home-made tomato & basil soup and mini butcher's sausages with honey & sesame glaze…. for the main course – Roast turkey with all the trimmings, Venison sausage with mash. peas and red-wine gravy, plus a vegetarian roulade with all the trimmings. And finally for desserts – Home-made sherry trifles, berry pavlova nests and home-made brownies and clotted cream.
We were delighted to be the choice of the BBC to cater for the production team of a 'Bargain Hunt' event at Westpoint, Exeter over the weekend of November 23rd 2013. Also at another Bargain Hunt programme at Honiton on December 8th
John Lewis, Exeter Cristmas Party for 200 at Exeter Castle, December 8th. We are exremely proud that JL chose us to provide the food for their staff party.
Hi Paul
I just wanted to say thank you for everything you and your team did at Colehayes last weekend. The food was excellent, everyone is still talking about it. The bar staff in the evening were great, and Sunday lunch was a great sucess, especially with the Americans sampling their first pasty!
We really enjpyed the wedding meal, and should you want us to make a recommendation to any future clients, we would be more than happy to do so.
Oncde again thank you for everything you did.
Pam & Chris Mace
♦ Saturday 17th August 2013 – Richard and Heidi Steel – Colehayes Park
Paul, I must say that the food you provided on Saturday (amazing sharing platters to start, hog for main with all the trimmings and the most amazing salads I've ever seen/tasted) and additionally Sunday (pies, pasties, chutneys) was the most amazing food I've ever had at a wedding (as it was my wedding, I may be biased but a lot of my guests have also said that). Every single thing I tasted was truly delicious. I cannot thank you enough for your professionalism, your wonderful staff and stunning food. I would recommend you to absolutely anyone. You and your team were absolute stars. Thank you
♦ Woodlandfun Forest School.
I would like to say a massive thank you to Paul and his team for the amazing buffet lunch and cream tea they provided for my corporate event. The food was presented so beautifully and fitted the theme of the day perfectly. Attention to detail was second to none. Everyone remarked how much they loved the catering and how delicious the food tasted. There was even enough left over to take home! Well done and thank you again…you definitely made the event a cut above the rest! Merry Anderson, Woodlandfun Forest School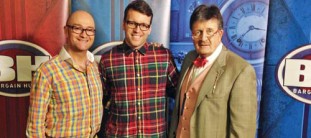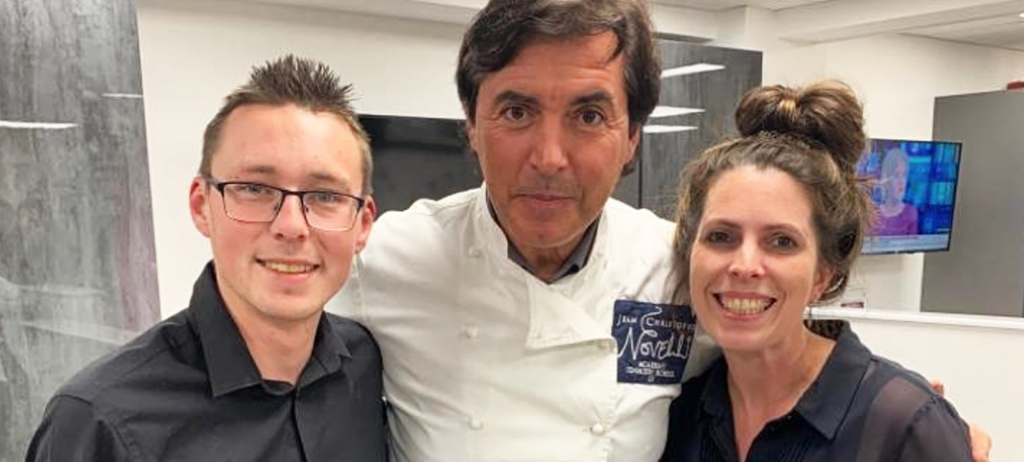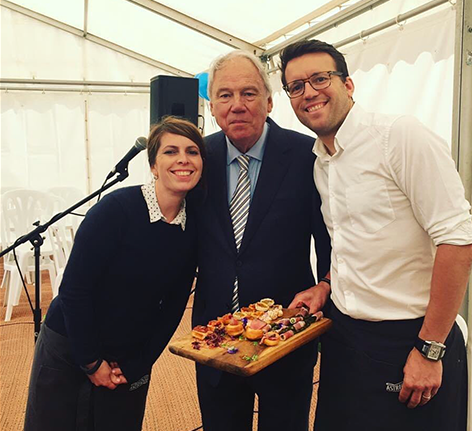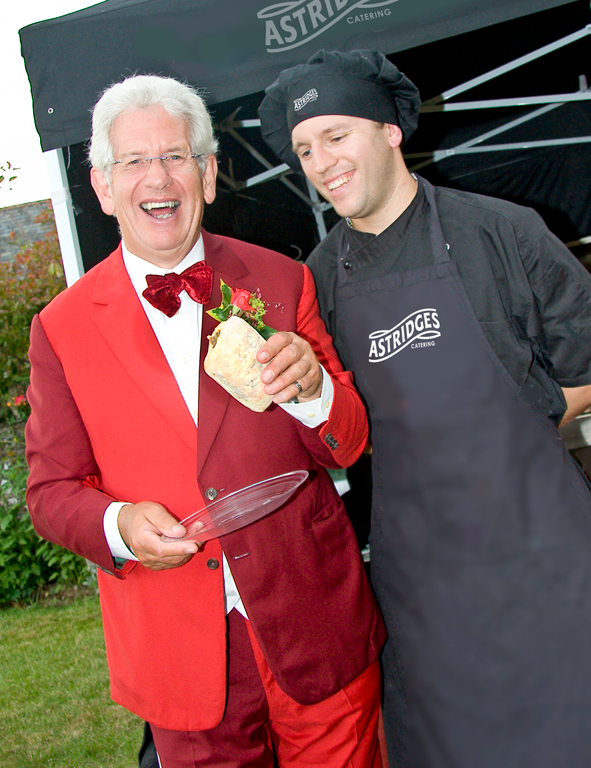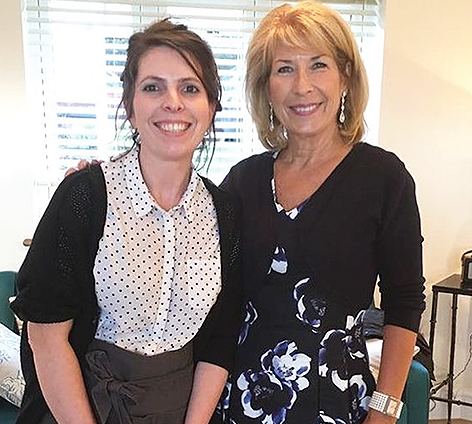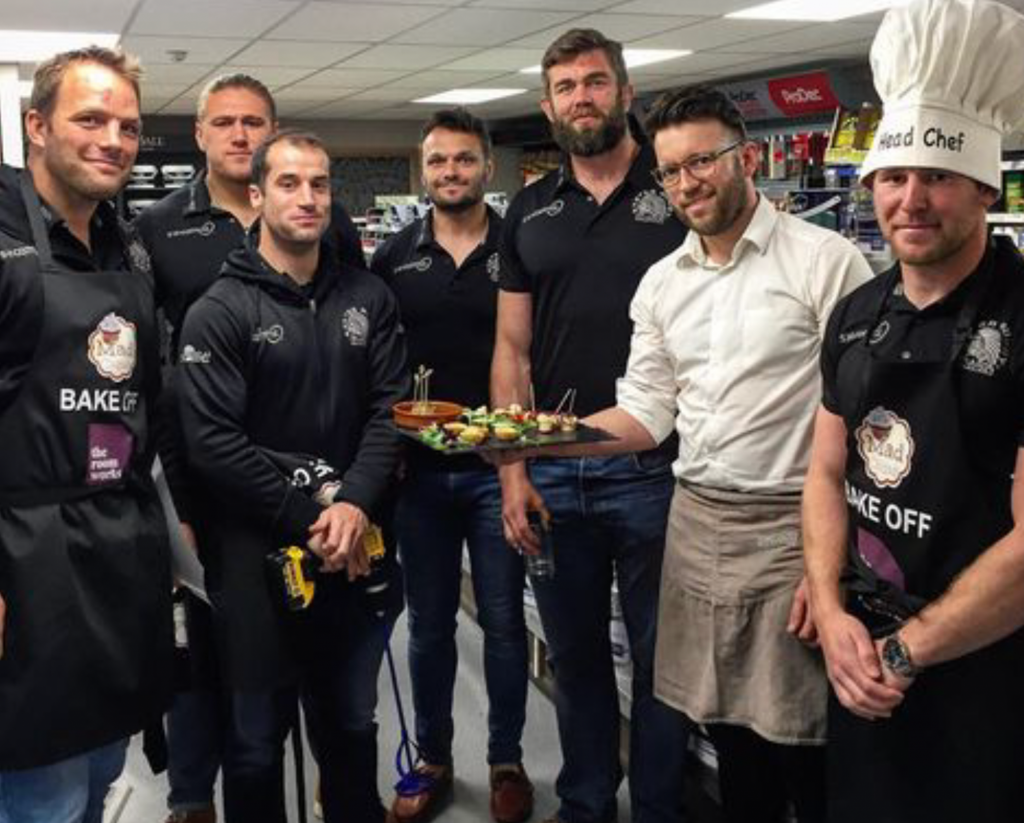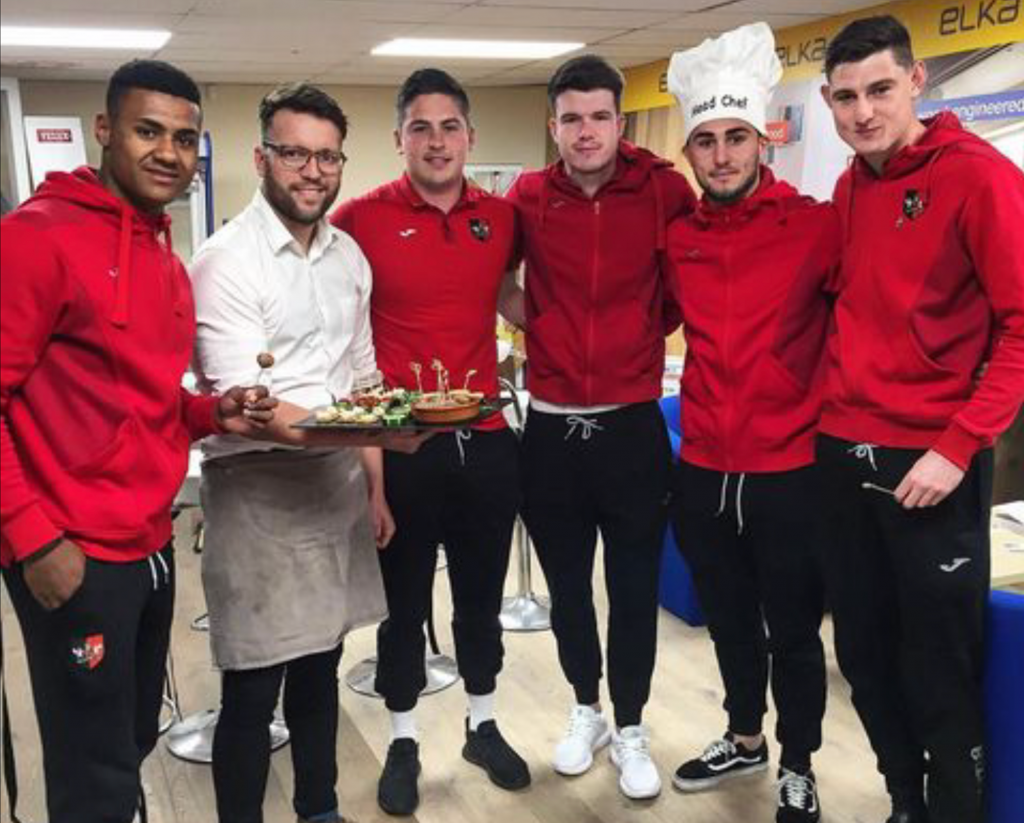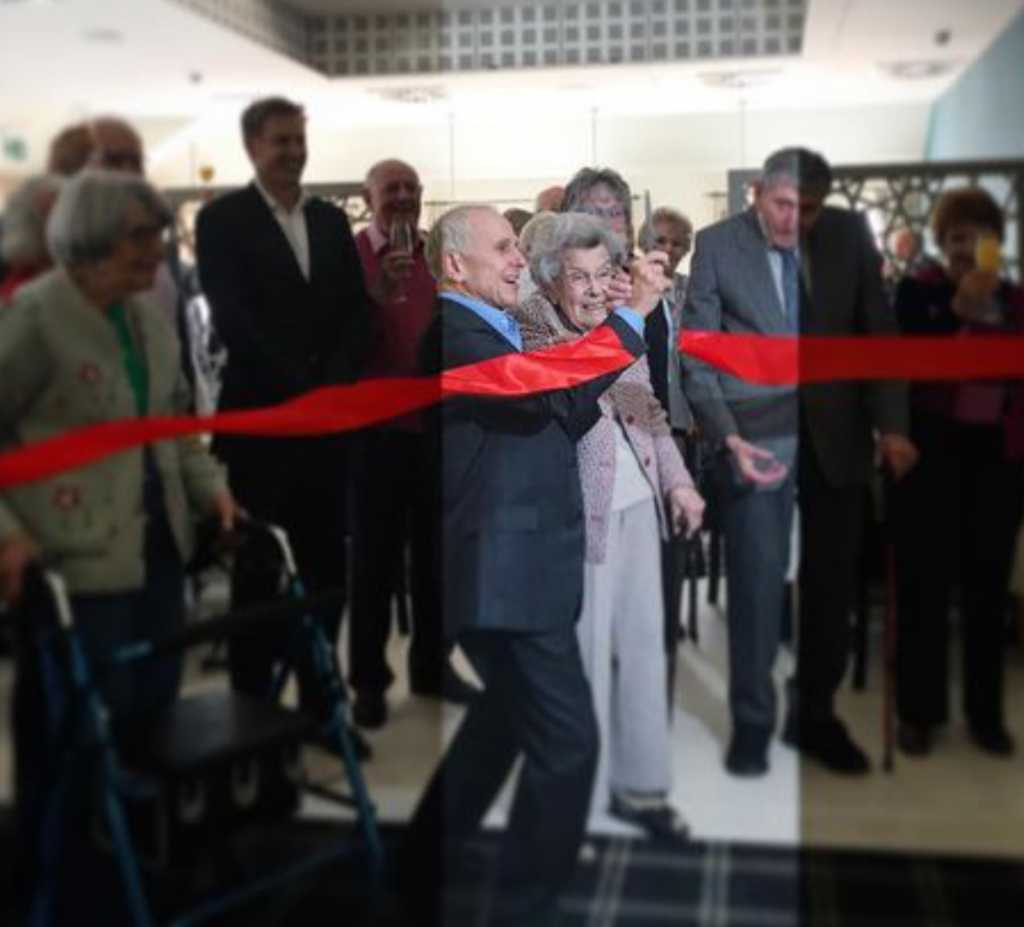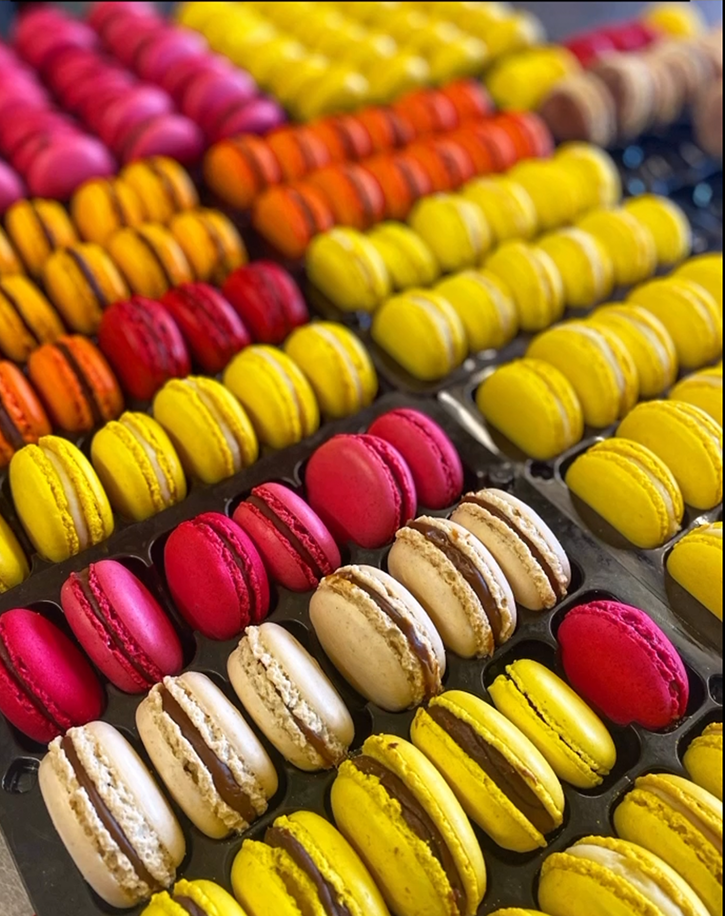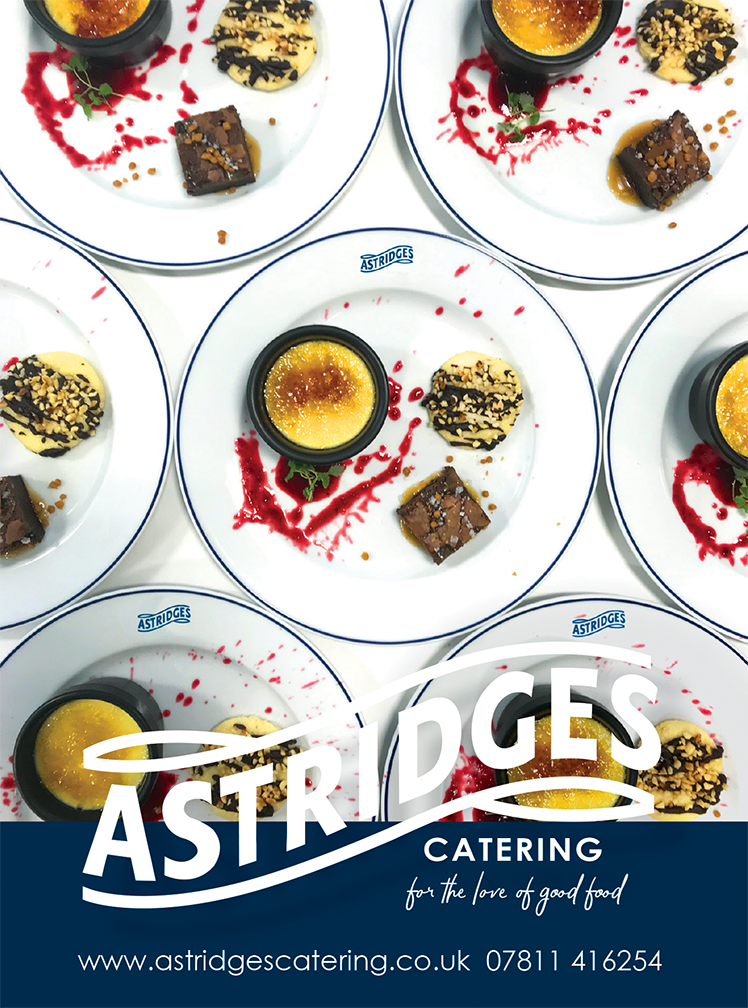 OUR LOCKDOWN SUCCESS STORIES…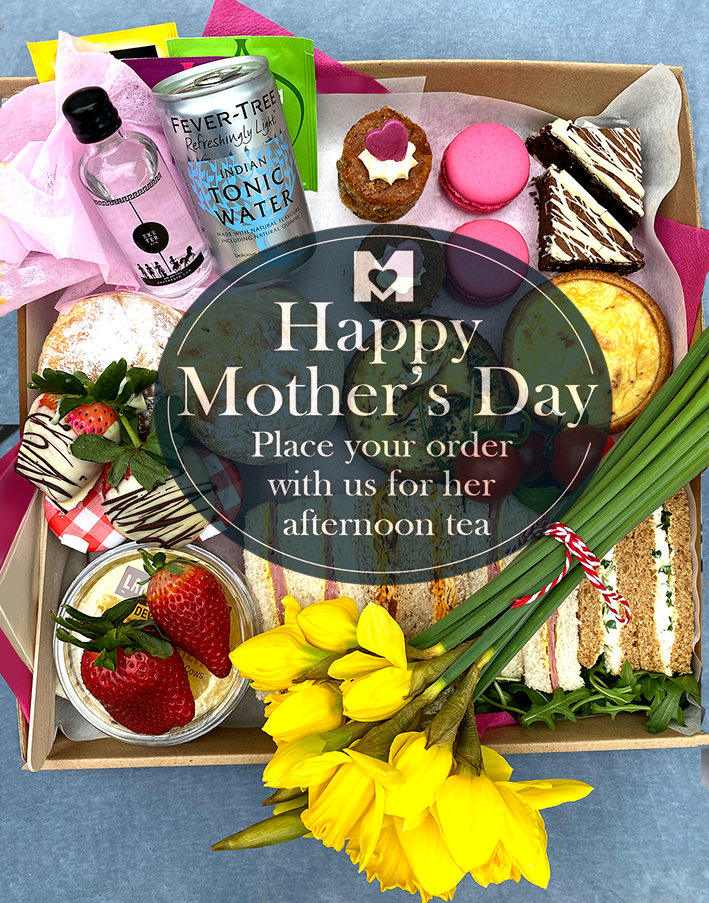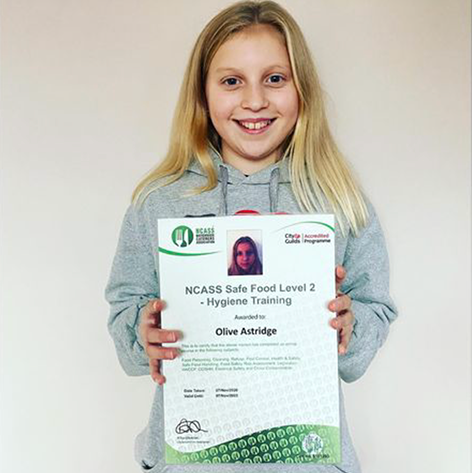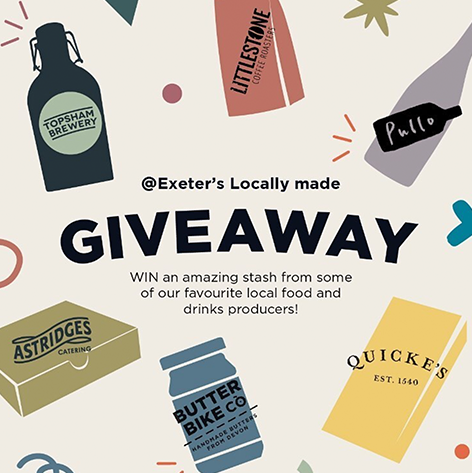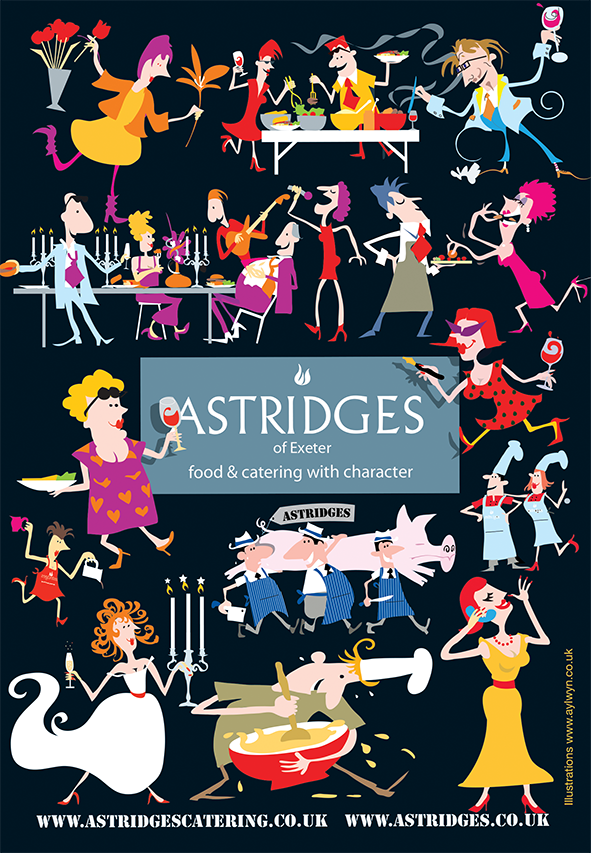 IT'S CHRISTMAS TIME AT ASTRIDGES…